Freestyle Dining in Manila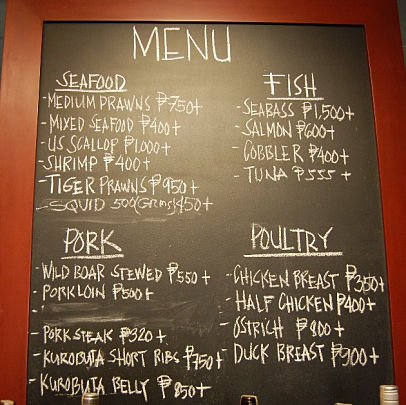 "Freestyle dining" is an emerging food trend in Manila. The process: customers picks from a list of key ingredients. Then they order based on whatever emotion or adjective best describes their dining mood, trusting the chef with the task of translating it into a matching meal. It's like assigning the chef the role of culinary therapist.
Respected freestyle dining spots are maintaining a certain level of exclusivity by using only word-of-mouth marketing and by staying well-hidden. One of the more buzzworthy spots is Chef's Table, a secluded rooftop space that serves as a TV set for a daytime food show hosted by Bruce Lim, the same chef that cooks by night. Another, called Purple Feet, is buried, signage-free, behind an unassuming wine retailer.