We Make Money Not Art: Omer Fast at the Netherlands Media Art Institute
Régine Debatty reviews Omer Fast's Nostalgia exhibit.
Régine Debatty, art show curator and writer of the "We Make Money Not Art" blog, reviews Omer Fast's exhibit at the Netherlands Media Art Institute:
There is a fantastic exhibition right now at the Netherlands Media Art Institute in Amsterdam and if i were you, i'd go there immediately.
Not only because the 5 videos by Omer Fast NIMk is showing are worth the trip but also because NIMk (as well as other Dutch new media art centers) needs all the national and international support it can get right now. But more on this later!
Fast's Nostalgia trilogy is a particularly stunning, moving, words-fail-me-really artwork. The three films are based on the actual story of a West African refugee who requested asylum in London.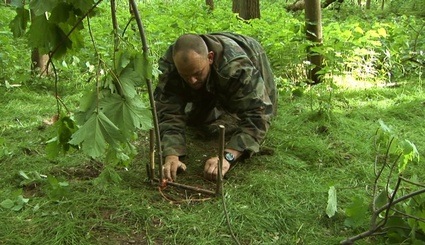 Nostalgia I
The fist video follows a white man as he is building a trap for partridges in the woods, a voice over explains how to do so. The shots evoke an amateur video.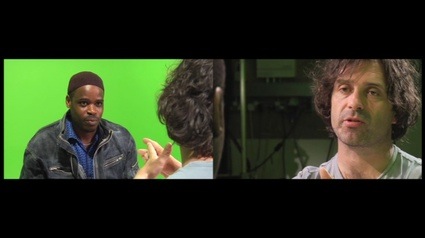 Nostalgia II
The second part reenacts the conversation that the artist had with a young Nigerian man who is seeking political asylum in the UK. The film is more polished and unfolds over two screens. Despite the tragic theme, the short movie feels like a comedy with the white artist attempting to understand the life that the young man had in Africa while the former Nigerian child soldier gently plays with the artist's preconceptions about Africa.
(To continue reading, click here.)
Régine Debatty is the creator of "We Make Money Not Art" blog and an art show curator. She has also spoken at several conferences and festivals about the way artists, hackers and interaction designers (mis)use technology. Learn more about Régine Debatty.