Agency Proves That All Paper Should Not Be Made Digital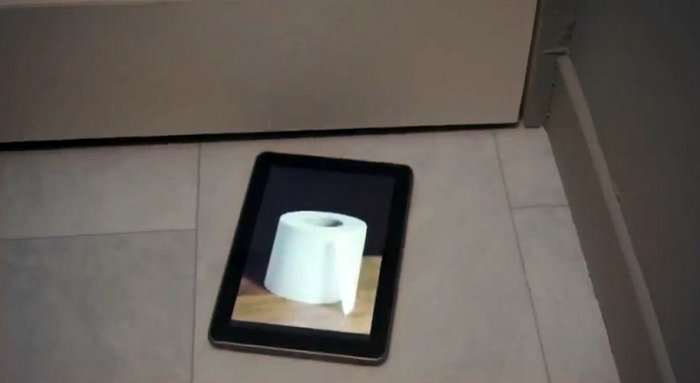 French company Le Trefle uses toilet tissue to prove that "Paper has a great future."
Paper has a great future; just ask the Le Trefle, the most clever toilet paper company in France.
Visual juxtaposition is a powerful tool and French toilet paper company, Le Trifle, knows exactly how to win the on-going digital vs. paper debate.
Whether it's sticky notes, Sudoku or the written word, the digital world has firmly-planted roots in almost every industry, and for better or worse, all those tablets, e-readers and smartphones are providing a paper-less alternative to things that have always seemed to be made of trees.
Ah, that is until nature calls.
As we see here in the commercial from Leo Burnett Paris for French toilet paper company, Le Trefle, the transition to 1's and 0's is happening whether we like it or not, and although there will always be early adopters to shove their gadgets in the faces of their Luddite partners, toilet paper still can't be beat in times of need.